For more than 30 years, La Maison de la Perle has been designing, creating, manufacturing and selling Tahitian pearl jewelry. A purely Caledonian company, we have been working with Tahiti and the rest of the world for several generations now. As a symbol of luxury in the Pacific, our customers demand perfection and originality.
From exclusive models with a thorough and refined aesthetic, made by hand and individually in our workshops, to simple leather necklaces with a pearl, our team of jeweller-creators sublimate through their work, their talent and their creativity.
The only gem in the world to come from the aquatic environment, the Tahitian pearl is born in seawater shells. It is the feminine world par excellence, it is softness and discretion, grace and modesty. Their influence is intertwined with the history of humanity. They bring happiness to the Hindus, wealth to the Arabs, healing to the Chinese, love to the Egyptians. Jewels of the Pacific, we could not hope for more beautiful ornaments to sublimate our customers.
Although Caledonia remains the second most important place to find pearls after Papeete, La Maison de la Perle strives to differentiate itself for its wide range of exceptionally colored chandeliers.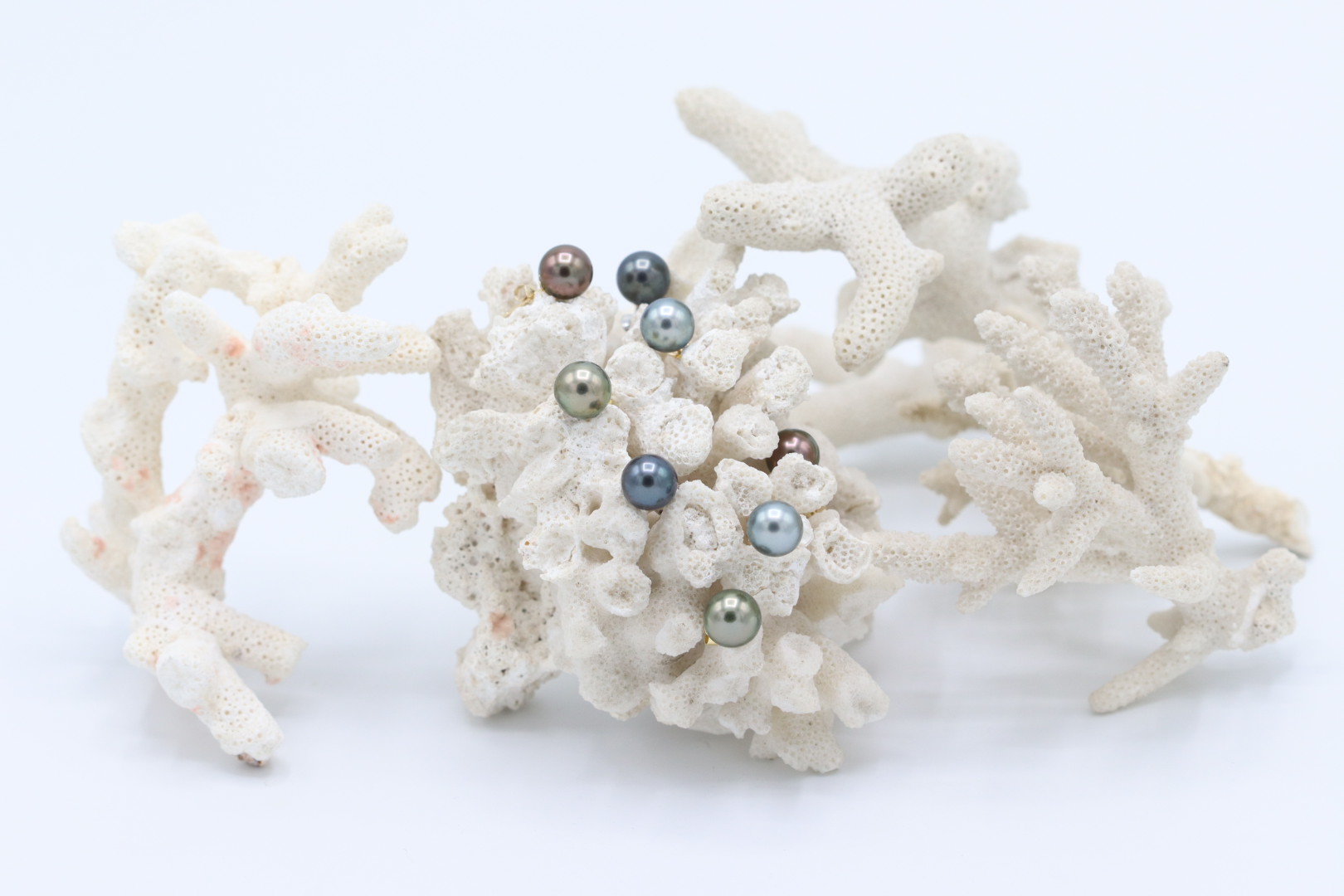 Dear customers and friends,
We are a company passionate about the beauty and elegance of Tahitian pearls, and we are determined to offer our customers a unique and unforgettable experience. We believe that each Tahitian pearl is a natural work of art, with its own characteristics and personality. 
Committed to maintaining the highest standards of quality and customer service. We work closely with the finest Tahitian pearl producers to ensure that our customers benefit from the best possible selection of high-quality pearls.
We are committed to continuing to offer the best products and services to meet your needs and expectations.
Yours sincerely
Henri Frédérick Pujol